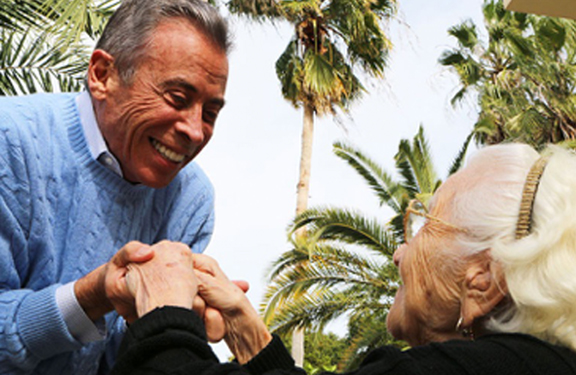 John B. Goodman, former Chairman of The Goodman Group, spent 45 years building a family property management company into an award-winning organization. He was dedicated to creating and managing living environments that emphasize quality of life. John attributed his success to a holistic approach that recognizes the whole person; body, mind, and spirit. The Goodman Group's innovative programs bring to life quality conscious, value oriented principles, and enable residents and staff to achieve an optimum level of wellbeing.
John was a featured speaker at the Massachusetts Institute of Technology, the National Association of Senior Living Industries, and the University of Minnesota Carlson School of Management. He was committed to providing leadership that fosters personal growth and achievement, along with creating ways in which business can play a positive role in society.
He was the recipient of the 2002 Ellis Island Medal of Honor from the National Ethnic Coalition of Organizations. In 2011, John was named Citizen of the Year by Florida's Largo Mid-Pinellas Chamber of Commerce. In 2015, The Goodman Group proudly received the Performance Excellence Advancement Level Award in accordance with the national Malcolm Baldrige Criteria for Performance Excellence.
For more information, about The Goodman Group
To visit John's memorial site