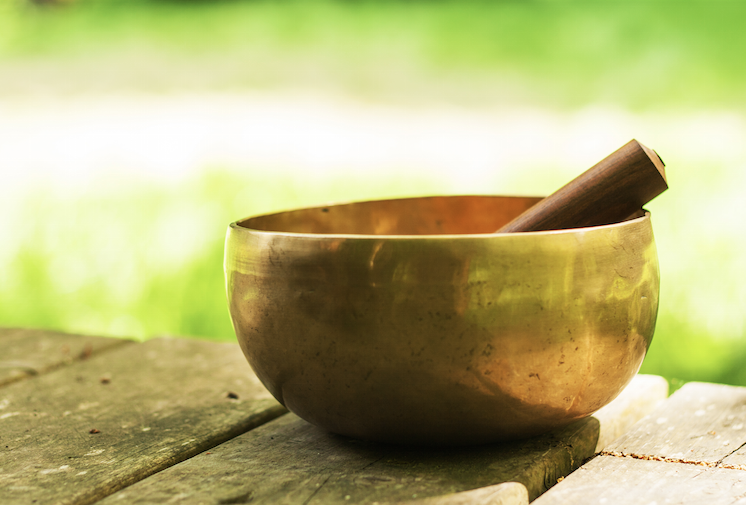 The sound of healing
I discovered first hand the powerful affect sound can have when my father was dying. As he lay in bed, half in a coma, I played some swing music. Swing music was the music of his younger days.  A familiar melody would set off a spark in his eyes. I could tell he enjoyed it. 
Music can affect us in many ways.  It can raise our heart rate and increase our respiration. It can help calm and soothe our emotions.  The idea that sound can promote healing is not new. Ancient cultures used drumming and chanting to heal the sick. Today, scientists are studying how certain frequencies can promote healing.  While there is no clinical evidence that sound can heal cancer, it does help reduce stress.
In a study, 39 people caring for family members with dementia were randomly split into two groups. One group was asked to relax in a quiet place with their eyes closed while listening to instrumental music on a relaxation CD for 12 minutes daily for eight weeks. The other group was taught a 12-minute yogic practice that included a singing meditation known as Kirtan Kriya, which was performed every day at the same time for eight weeks.
At the end of the study the group that listened to relaxing music felt good, with 31.2% reporting substantial improvement in depressive symptoms and 19% scoring higher on a mental health survey. But the chanting group felt better, with 65.2% reporting fewer depressive symptoms and 52% reporting better mental health scores.
The Goodman Group has partnered with MUSIC & MEMORY℠, a non-profit organization proven to enrich the lives of memory care residents through its personalized, therapeutic, digital music program. These personalized musical favorites help the residents tap memories and enhances engagement, socialization, and fosters a calmer environment.
Glenn Miller, Benny Goodman, Artie Shaw, are a far cry from monks chanting or Tibetan bowls, but they can have a positive affect on our emotions.