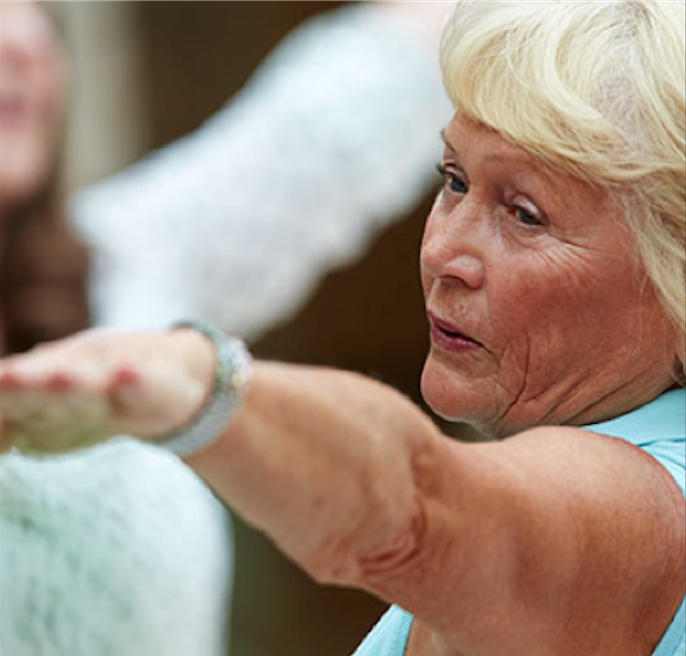 Wellbeing at Work
Mary, one of our residents, shares her story of finding an alternative way to improve physical wellbeing.  She writes:
"A year and a half ago my bone density levels were low and my Doctor recommended taking medication. After reading about the side effects and talking to others I decided I didn't want to take it.
I had just started FIT Functional Fitness® classes and decided I would start coming consistently because I knew exercise with weights would help. I just had my bone density checked again and it has improved. I am excited to see the results and my Dr. no longer recommends medication! I feel these classes have done much to improve my bone density."
The Goodman Group's FIT Functional Fitness incorporates four fitness programs, taking current health levels into consideration and allowing all residents to participate, no matter their current functional fitness level.
Just as a regular fitness regime can improve our health as individuals, fitness programs in the workplace along with ways to reduce stress can help unlock wellbeing in our companies.  A healthier, happier workplace can mean fewer missed days from work and greater employee retention.
"Employees become much more motivated and productive when they know that their employer cares about their total quality of life, which goes beyond traditional wellness and includes physical, emotional, financial and social health."
–David Ballard PsyD, MBA director of the Center for Organizational Excellence, American Psychological Association.
Written by John Goodman
Let us know your thoughts by leaving a comment below or sharing your story on social.